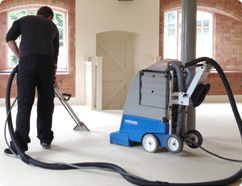 Every household needs a deep and thorough cleaning every now and then. Surely, you all dust and vacuum your home, but you still miss opt to turn a blind eye on details, right? Moreover, it's a well-known fact that not all cleaning is created equal and that some surfaces just don't need to be cleaned on a daily, and even weekly basis.
When the time comes for the good old deep cleaning, be sure to contact us and book our services. We offer professional deep cleaning services at appealing rates. We are available for booking throughout the week and also on bank holidays, too. We operate exclusively in London and we guarantee 100 percent customer satisfaction.
Prices for our deep cleaning services in London
Our deep cleaning services can be applied in households and commercial buildings, too. You can book our deep cleaning service if you wish a spring cleaning to be done in your residential space, if you've recently moved in a new place or if you hadn't lived in your home for some time and it has been taken over by dust and spider webs.
We look forward to pleasing you
We can assist a single room in your home and we are also able to clean all premises located inside your property. Our deep cleaning services can be booked exclusively in London. Choose us to get the best results.
Our cleaning services are always delivered by a team of professionals
Our cleaning services are subject to a three-hour minimum
Cleaning of the windows is included in the price
Cleaning of all premises inside the property
Simply tidying up is unacceptable
We won't be late
Our professional cleaning company was established a long time ago and ever since we've set up shop, we haven't had a single dissatisfied client. We are very strict when it comes to employing our technicians. We select only people with experience in the field of professional cleaning and preferably people with recommendations from their previous workplaces.
We interview each of our technicians individually and we also test their cleaning abilities. Thanks to our incredibly strict policy, we are the professional cleaning company with the best employees in London.
What our clients said
"I just can't believe what you did to my grandma's home. Nobody had lived there for two years but you managed to completely enhance it in no time. Thank you, you saved us a lot of trouble" – Jessica.
"Thanks to your deep cleaning services I can live in my new flat without fear of catching some nasty bacterial infection. Your technicians came precisely on time and they did an amazing job. I recommend you to everyone of my friends" – Adam.
What you can learn from us
We don't offer merely to clean your property, we also offer to educate you on cleaning.
You can completely de-grease your oven using baking soda and white vinegar.
If you spray your sink with white vinegar, you'll kill all germs.
Always opt to create cleaning products yourself, and be sure to use essential oils.