Are you aware of the fact that carpets must be deep and thoroughly cleaned at least twice a year? Soft flooring is usually a perfect home for moth, bacteria and other small organisms. If you don't know how to fight them, we are here to help. Our residence is placed in Fulham, SW6.
We serve the area around and the number of our clients increases every day. This is an evidence for our professionalism. It never happened somebody to call us for a service just once. They always call back for the same thing or something else because they already know it will be done with great efficiency on a perfect price.
In addition, you will receive excellent personal attention.
High-Standard Carpet Cleaning Service in Fulham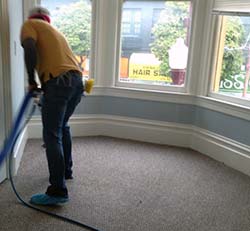 Carpet cleaning is not something you must disregard. It is a serious thing which could have very harmful consequences if it's not done properly.
Avoid the problems and turn to us to get professional help for this issue. Proper carpet cleaning requires special knowledge and appropriate equipment and appliances.
We can offer all this and more:
Competitive prices
Everything needed for the service is provided by us
Very flexible timetable and a chance to reschedule if you inform us on time
Best location in Fulham, SW6
Attention to details
Our team of professionals will do everything necessary in order to achieve the best possible results. They will listen carefully to all your demands and will meet your expectations with great precision. We promise you will be amazed by their punctuality and expertise. When they are done, you won't be able to recognise your carpet.
Perfect carpet cleaning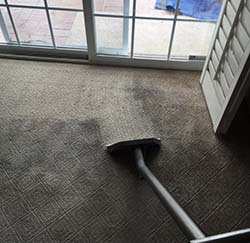 We achieve the best results in a few simple steps. First, cleaners will remove all furniture or other items which can obstruct their work. After that they will vacuum properly with more powerful vacuum cleaner than average. Thereafter your carpet will be steam cleaned and de-odourised.
It not only sonds fast and easy – for our experts it is like that. Because they have the proper equipmen and use the best eco-friendly detergents on market. If you live in Fulham, SW6, you should contact us.