Long time used and neglected carpets can get irretrievably stained and darkened. We recommend once every six months implemented cleaning of the carpets in your property to keep them in good condition and make sure you use them long time.
We offer effective steam cleaning of carpets which ensures removal of dirty patches, grime, allergens and pollutants.
Save your expensive investments from getting badly stained and use our affordable carpet cleaning services available in Clapham, SW4 and in the surrounding areas.
Superb Carpet Cleaning Services in Clapham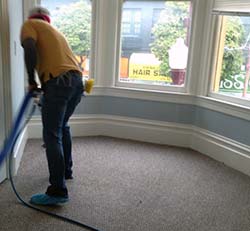 The work of our technicians is highly effective and implemented with modern, tested and non-toxic machines, preparations and tools. They can do the cleaning every day of the week at affordable rates.
You can count on our team of cleaners to ensure the spotless and better condition of your carpet fabrics. Regardless of the type of their material, we have the proper detergents and machines to clean them thoroughly and efficiently.
Our services has several stages which ensure:
Removal of visible dirt, crumbs and grime
Making dirty patches and darkening vanish from the carpet fabric
Extraction of all dirt particles, allergens, pet fur, hairs and pollutants from the carpets
Eliminating of the moisture from the carpets
Deodorising of the cleaned carpets
SCOTCHGUARD protection upon request
After ordering the cleaning of the carpets in your property through our online form, free chat or numbers for contact, we will send a technician or two to do the work. The carpet cleaning we offer in and near Clapham, SW4 has impressive results. We bring and supply all necessary tools, detergents and machines for the cleaning.
Outstanding Carpet Cleaning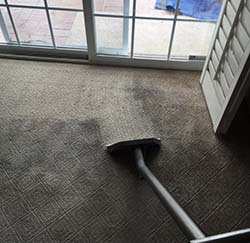 Being used daily, carpets need more than just vacuum cleaning once or oftener in the week. They should be sanitised in depth at least twice or several times in the year. We can refresh and restore the original bright and vivid colours of your carpets.
Our technicians are experts in carpet cleaning which they implement in Clapham, SW4 during all days of the week. Get in touch with us to schedule the service and specify your demands. We work with the latest equipment of machines and apply non-toxic preparations for sanitising carpets.